Blocked Drains London
When it comes to London blocked drain issues, we know that getting them unblocked is a matter of urgency.
Quick Clear Drainage are a team of trained experts in emergency drain unblocking and drain clearance.
We understand that blocked drains need to be dealt with quickly, which is why we offer a 2 hour response time, 24 hours a day, 7 days a week.
Our fast drain unblocking services in London and beyond effectively deal with drainage issues.
Ranging from unblocking and clearing drains, unblocking toilets and sinks to full CCTV drain surveys, our team has the experience and skills to tackle any of your drainage issues in London and Hertfordshire.
Text us for a FAST quote 07515 938270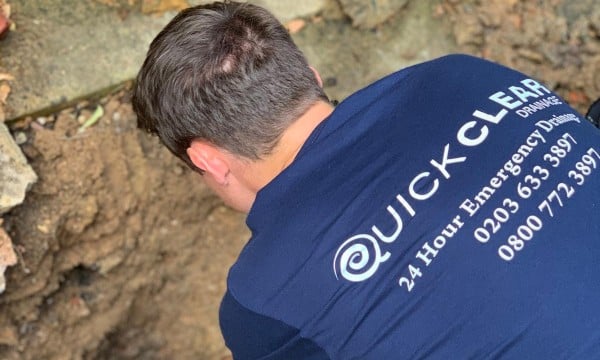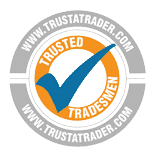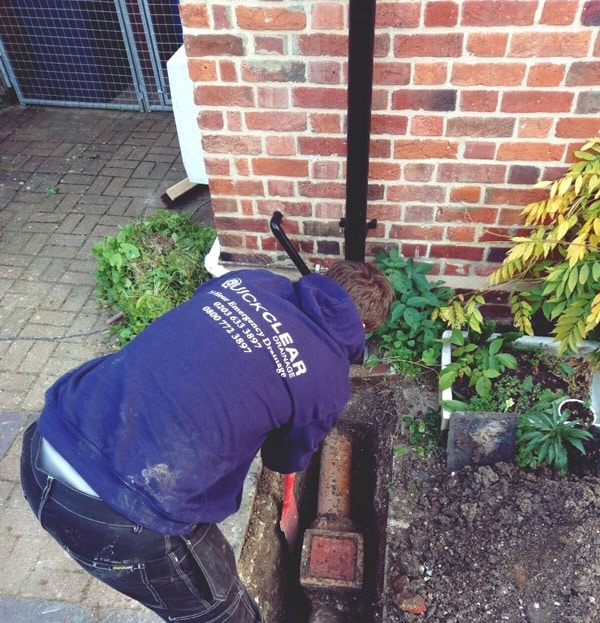 Unblocking Drains in London
Offering Blocked Drain Clearing services to London, Hertfordshire & surrounding areas.
London Drain Unblocking
Blocked Drain London Clearance
Blocked Toilets
Blocked Sinks
Emergency Drain Clearance in London
Drain Root Removal
CCTV Survey
London Drain Installation & Replacement
Drain Cleaning London
Blocked Drain Services
When you spot a drainage issue, it can be hard not to panic. Nobody wants to have to deal with a blocked toilet or sink.
That is where we come in. No job is out of our range, we are quick to respond to any issues and you can count on us for a fast resolution.
We don't just help out with your emergencies.
Text us now for a FAST quote on 07515 938270
Our drain survey services offer residential and commercial clients resolvement of their drain issues that may be inviting unexpected residents such as rats into the systems.
With full coverage and reports, our surveys are in depth and accurate.
How Do You Know If A London Blocked Drain Is Your Responsibility?
If the drain in question serves your property exclusively and it falls within your property boundary, then it is your responsibility as a homeowner to unblock any blocked drains around your property. If the drain is shared or beyond your property boundary then it's likely to be the responsibility of Thames Water (In London).
If you're ever in doubt, you can always call us and speak to a professional drainage engineer for some friendly advice and to discuss your particular situation.
You can find out more about blocked drain responsiblity in our blog.
Issues we can help with immediately: 
Call our highly trained drainage engineers today on 0203 633 3897.
Quick Clear Drainage in London are proud to receive:
4.96 ★★★★★ rating based on 64 reviews from our customers on value and quality for our drain cleaning & survey services.
London Blocked Drain Unblocking
When it comes to blocked drain issues, we know that getting them unblocked is a matter of urgency. This is why we offer a 1 hour response time, 24 hours a day, 7 days a week.
Waste water can back up into your property, which will have unpleasant effects, as well as causing genuine health hazards.
Our fast drain unblocking services effectively deal with drainage issues.
Get help from one our highly trained drainage engineers.
Call us today on 0203 633 3897.
How much does it cost to unblock a drain?
Our blocked drain clearance starts from £60 + VAT.
We guarentee a 2 hour response time because we understand that blockages in drains are an emergency and need to be dealt with urgently.
Whilst other Drainage Companies may put a premium on pricing due to blockages which occur in London properties, we use the same pricing structure wherever you are located. Our blocked drain unblocking starts from £60 + VAT and all prices are quoted prior to work being carried out.
Who is responsible for an external drain blockage London?
In general, the homeowner is responsible for unblocking any drains within your property boundary such as, beneath your house, garden, and driveway. These are classed as private drains. Any drains which do not share pipes with your neighbours are your responsibility to unblock.
Drains that are located external to your property are called 'lateral drains'. Lateral drains are the pipes that carry wastewater away from your home and into a sewer. These are connected to your private drains, but they are not considered your responsibility. Lateral drains are publicly owned. If you'd like to speak to a drainage engineer for some free advice, we'd be happy to help.
Read our article 'Blocked Drain Responsibility Explained' for more details on Blocked Drain responsibility.
More information can also be found on Thames Water (London Water Company) & Citizens Advice.
How To Diagnose A Blocked Drain In London
It's not always easy to diagnose a blocked drain. If you have a suspicion you may have blockage in your London home's drains system, but you're not 100% sure. Here's 4 easy signs to look out for.
How to tell that your drain is blocked:
Unpleasant Odours
– Drain blockages tend to produce foul smelling odours. Often due to food waste, debris slowly decomposes which creates a bad smelling drain.
Slow Drainage
– If you have a blocked pipe, water will drain slowly. The water has to flow around the blockage, so it will be considerably slower.
Raised Water Levels
– One of the easiest ways to detect a clogged drain is if you notice any rises in water levels, for example when you flush your toilet.
Gurgling Sounds 
– If any strange gurgling sounds are heard from drains and plug holes, this could be a sign of a blockage. The gurgling sound indicates that there is trapped air in the drain, and is escaping when you run water.
If you need professional help, urgently. Please call Quick Clear Drainage in London on 0203 633 3897.
Rapid Blocked Drain Clearing In London
Nothing induces panic more than blocked drains. Is anything worse than flushing the toilet, only to find everything swimming around merrily in the bowl, refusing to do your bidding?
As a trusted London drainage company, we hate blocked drains just as much as you do. Like you, we lament the state of plumbing in many buildings and how it so often lets you down. After all, how hard can it be to install pipes that carry waste successfully from your home? Surely, somebody should have figured it out by now? 
When blocked drains strike, you need assistance fast. It feels like an emergency because it is an emergency. As the stench rises, it transforms your once fragrance abode into a nightmare. You need a solution fast. 
At Quick Clear, we are here to help you when you need us most. Soon after you call, trained professionals arrive at your property and begin vigorously and purposefully unblocking your drains. We apply Biblical levels of persuasion to your pipework to relieve blockages and get everything running smoothly again. With us, you can say goodbye to embarrassing blockages and foul smells, and make your property fragrant and functional once more.
We offer a 2-hour response time. Get assistance with blocked drains and drainage issues 24 hours a day, 7 days a week.
How To Tell If You Have A Blocked Drain In London
Are you wondering whether you have a blocked drain in London? Here's how to tell. 
You Can Smell Foul Odors
Before the advent of modern sanitation, cities smelled. Waste would pour out onto the streets where it would eventually make its way to the river or sea. With the invention of modern plumbing, that mostly came to an end. However, it can soon make a return when drains become blocked. If you notice a frightful smell emanating from your drains, it indicates that waste is unable to join the main sewer system. 
You Can Hear Strange Gurgling Sounds
If your plumbing fixtures and fittings are making a little more noise than usual, it could be an indication of a blockage. When water and waste can't drain properly, it leads to trapped air which causes your drains and pipes to make gurgling noises. 
Your Toilets And Sinks Won't Drain At all
Blocked drains slow the speed with which toilets, baths and sinks can drain or prevent drainage altogether. 
Expert Drain Unblocking Services
At Quick Clear, we're obsessively passionate about unblocking drains. It's pretty much all we think about all day, every day. And that love of the job translates into the quality of our services. Here's why we are the first port of call for people across London when they experience drainage issues. 
Top-Rated
Naturally, we're going to claim that we offer the best drainage solutions service in London, but don't take our word for it. Just check out the dozens of reviews of our services we've received online and our five-star rating. Our goal is to provide you with maximum satisfaction by unblocking your drains in London and solving your emergency. 
Emergency Response
Blocked drains can strike any time of the day or night. And when they do, you need help fast. Being unable to use your sinks, toilets and baths is a disaster that can upend your schedule. 
Our emergency response service resolves blocked drains in London quickly. We guarantee to get to your address within two hours of calling us. And we provide services twenty-four hours a day, seven days a week. Now that's convenience!
CCTV Drain Surveys
Do you want to get to the bottom of your blocked drain issues? If so, then our handy CCTV drain surveys can help. We insert a long pole with a camera on the end into your drains to ascertain problems and identify structural issues. We then use the CCTV live footage to identify common drainage issues, such as broken and collapsed pipes, material blockages, and below-ground issues. 
Get London Drain Unblocking Services Today
Don't let drainage issues get you down. With Quick Clear Drainage's drain unblocking services, you can get your sinks draining and toilets flushing happily once more. We identify the source of your blockages so they don't happen again. 
Get help from our highly trained drainage engineers today. Call on 0203 633 3897 now.