Blocked Drains London
When it comes to London blocked drain issues, we know that getting them unblocked is a matter of urgency.
Quick Clear Drainage are a team of trained experts in emergency drain unblocking and drain clearance.
We understand that blocked drains need to be dealt with quickly, which is why we offer a 2 hour response time, 24 hours a day, 7 days a week.
Our fast drain unblocking services in London and beyond effectively deal with drainage issues.
Ranging from unblocking and clearing drains, unblocking toilets and sinks to full CCTV drain surveys, our team has the experience and skills to tackle any of your drainage issues in London and Hertfordshire.
Text us for a FAST quote 07515 938270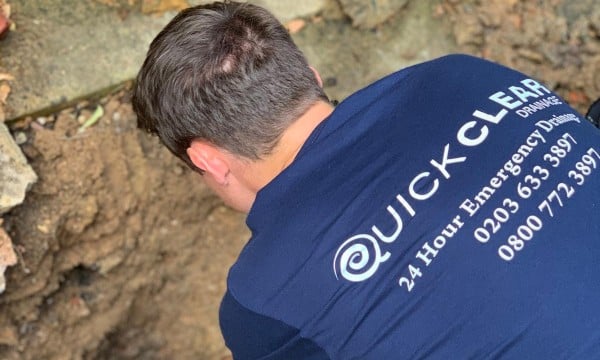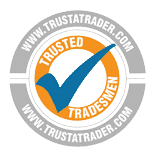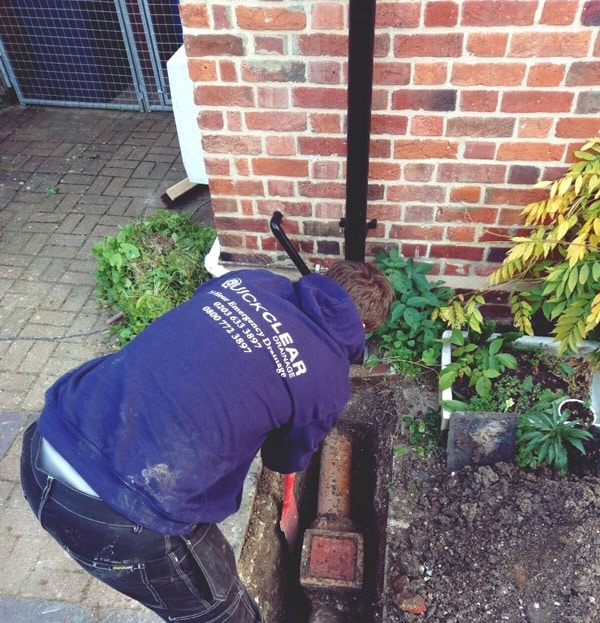 Unblocking Drains in London
Offering Blocked Drain Clearing services to London, Hertfordshire & surrounding areas.
London Drain Unblocking
Blocked Drain London Clearance
Blocked Toilets
Blocked Sinks
Emergency Drain Clearance in London
Drain Root Removal
CCTV Survey
London Drain Installation & Replacement
Drain Cleaning London
Blocked Drain Services
When you spot a drainage issue, it can be hard not to panic. Nobody wants to have to deal with a blocked toilet or sink.
That is where we come in. No job is out of our range, we are quick to respond to any issues and you can count on us for a fast resolution.
We don't just help out with your emergencies.
Text us now for a FAST quote on 07515 938270
Our drain survey services offer residential and commercial clients resolvement of their drain issues that may be inviting unexpected residents such as rats into the systems.
With full coverage and reports, our surveys are in depth and accurate.
How Do You Know If A London Blocked Drain Is Your Responsibility?
If the drain in question serves your property exclusively and it falls within your property boundary, then it is your responsibility as a homeowner to unblock any blocked drains around your property. If the drain is shared or beyond your property boundary then it's likely to be the responsibility of Thames Water (In London).
If you're ever in doubt, you can always call us and speak to a professional drainage engineer for some friendly advice and to discuss your particular situation.
You can find out more about blocked drain responsiblity in our blog.
Issues we can help with immediately: 
Call our highly trained drainage engineers today on 0203 633 3897.
Quick Clear Drainage in London are proud to receive:
4.96 ★★★★★ rating based on 64 reviews from our customers on value and quality for our drain cleaning & survey services.
London Blocked Drain Unblocking
When it comes to blocked drain issues, we know that getting them unblocked is a matter of urgency. This is why we offer a 1 hour response time, 24 hours a day, 7 days a week.
Waste water can back up into your property, which will have unpleasant effects, as well as causing genuine health hazards.
Our fast drain unblocking services effectively deal with drainage issues.
Get help from one our highly trained drainage engineers.
Call us today on 0203 633 3897.
How much does it cost to unblock a drain?
Our blocked drain clearance starts from £60 + VAT.
We guarentee a 2 hour response time because we understand that blockages in drains are an emergency and need to be dealt with urgently.
Whilst other Drainage Companies may put a premium on pricing due to blockages which occur in London properties, we use the same pricing structure wherever you are located. Our blocked drain unblocking starts from £60 + VAT and all prices are quoted prior to work being carried out.
Who is responsible for an external drain blockage London?
In general, the homeowner is responsible for unblocking any drains within your property boundary such as, beneath your house, garden, and driveway. These are classed as private drains. Any drains which do not share pipes with your neighbours are your responsibility to unblock.
Drains that are located external to your property are called 'lateral drains'. Lateral drains are the pipes that carry wastewater away from your home and into a sewer. These are connected to your private drains, but they are not considered your responsibility. Lateral drains are publicly owned. If you'd like to speak to a drainage engineer for some free advice, we'd be happy to help.
Read our article 'Blocked Drain Responsibility Explained' for more details on Blocked Drain responsibility.
More information can also be found on Thames Water (London Water Company) & Citizens Advice.
How To Diagnose A Blocked Drain In London
It's not always easy to diagnose a blocked drain. If you have a suspicion you may have blockage in your London home's drains system, but you're not 100% sure. Here's 4 easy signs to look out for.
How to tell that your drain is blocked:
Unpleasant Odours
– Drain blockages tend to produce foul smelling odours. Often due to food waste, debris slowly decomposes which creates a bad smelling drain.
Slow Drainage
– If you have a blocked pipe, water will drain slowly. The water has to flow around the blockage, so it will be considerably slower.
Raised Water Levels
– One of the easiest ways to detect a clogged drain is if you notice any rises in water levels, for example when you flush your toilet.
Gurgling Sounds 
– If any strange gurgling sounds are heard from drains and plug holes, this could be a sign of a blockage. The gurgling sound indicates that there is trapped air in the drain, and is escaping when you run water.
If you need professional help, urgently. Please call Quick Clear Drainage in London on 0203 633 3897.