Drain Jetting Services in London and Hertfordshire Area
Drain Jetting is the fastest and most effective method of unblocking clogged drains. The High-Pressure water machine removes debris and limescale.
We offer fast and reliable services with a 2 hour response time, 24 hours a day, 7 days a week.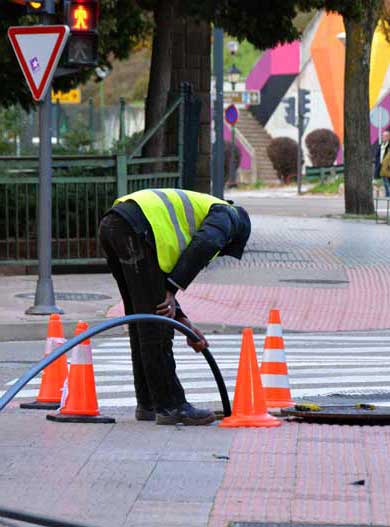 Regular Maintenance 
We also have landlords and commercial property owners who have a regular Drain Jetting of their drainage systems to ensure that they don't get any nasty surprises.
You don't want your tenants to spot any drainage issues before you do.
For preventative and urgent Drain Jetting services, contact us today for immediate assistance.
Latest Technology
Quick Clear Drainage use the latest Drain Jetting technology and equipment to do the job.
Leaving your drains spotless, we make sure the job is done to the highest standard and expectations.
Be it an emergency that needs looking into, or scheduled maintenance, our Drain Jetting will leave your drains in perfect condition again.