Emergency Drain Unblocking in London
As an Emergency Drain Unblocking company, we specialise in clearing blocked drainage systems urgently. Our engineers have decades of experience in this industry making us able to provide you with a service which is second to none.
We perform Emergency Toilet Unblocking alongside Emergency Drain Clearing.
Our Emergency Drain Unblocking Services aims at a 2-hour response time to assist in Drain Unblocking in London.
Get in touch today for Emergency Drain Unblocking in London.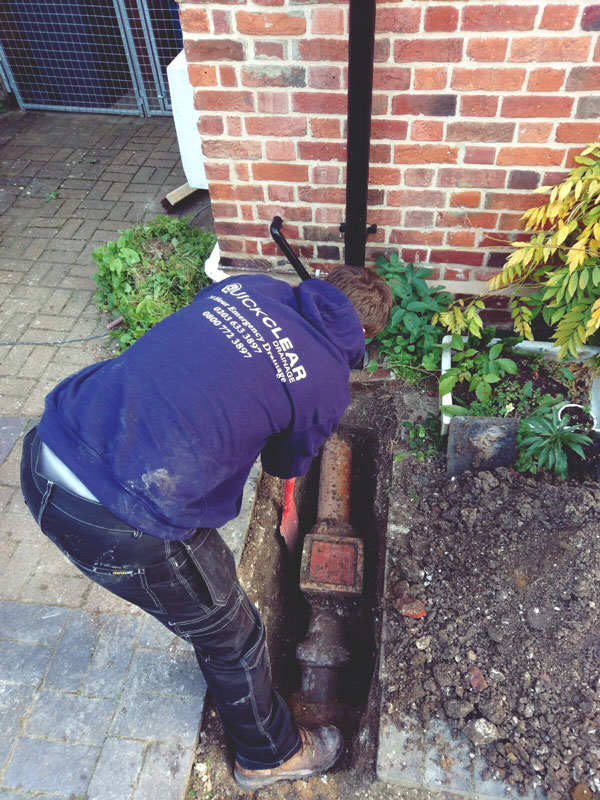 Unblocking Drains Quickly
It can be easy to panic when you spot a drain that needs unblocking.
Blocked drains don't have to ruin your day. Quick Clear Drainage offer a fast response time in London, getting the issue fixed so you can carry on with your day.
When blocked toilets and sinks are emitting water back up, it is unhygienic for any work place or house hold.
That's why we treat drain emergencies seriously, and attend the issue within 2 hours.
Effective Equipment
We use only the highest standard of tools and equipment to unblock your drains.
We can use our modern cameras to perform a CCTV drain inspection before and after the drain clearance. This makes sure the problem is dealt with in the most hygienic way and gives you peace of mind that there is no defects within the drainage system.
Every job we complete is performed with the skill and knowledge to fix your drain unblocking needs.
Call us now to find out how we can help.