Have a Blocked Drain in Enfield? Call us for Drain Cleaning Enfield
'From £60 for Drain clearance of all blocked drains in Enfield'
Drain clearance Enfield, have a blocked drain? – it's in the name. We provide quick drain clearance services for all blocked drains for domestic and commercial customers in and around Enfield.
Text us for a FAST quote ☎ 07515 938270
'WE ARE DRAINAGE EXPERTS in Enfield – Our drainage engineers in Enfield are experienced and fully equipped to solve all your drainage and sewer related issues'
Our drain clearance in Enfield specialists understand the urgency that comes with getting a blocked drain cleared. That's why we guarantee a fast, reliable service 24 hours a day, 7 days a week, throughout Enfield for drain clearance and drain unblocking, clearing anything from blocked sinks to overflowing blocked drains.
Using only the most professional, top quality tools and methods for unblocking your drains quickly and efficiently.
Furthermore, all of our vehicles are fully equipped with CCTV survey equipment, high-pressure jetters, mechanical and electrical rotary machines.
Drain Unblocking in Enfield | Blocked Drain Enfield
Effective drain cleaning services in Enfield and beyond, we identify and solve drain cleaning needs.
We carry out both emergency drain cleaning in Enfield alongside our regular drain cleaning service.
Drain Clearance Enfield | Block Drains Enfield
Our Drain clearance Enfield holds the country's most intricate drain system, which is now over a century old.
This means that Enfield drain issues need specialist attention.
Be it commercial or residential locations, drainage systems everywhere in Enfield face issues everyday.
We understand the ins and outs of all Enfield drains and have the skills and equipment to solve the issue quickly and effectively.
Expert Drain Cleaning Anywhere in Enfield
We use High-Pressure Water Jetting for the highest quality of drain cleaning.
This removes scale and debris and leaves the drains flowing freely, solving your drainage issues through effective drain cleaning management.
Don't hesitate to get in touch today for drain cleaning services in your area – ☎ 0203 633 3897
Signs Your Blocked Drain Needs Cleaning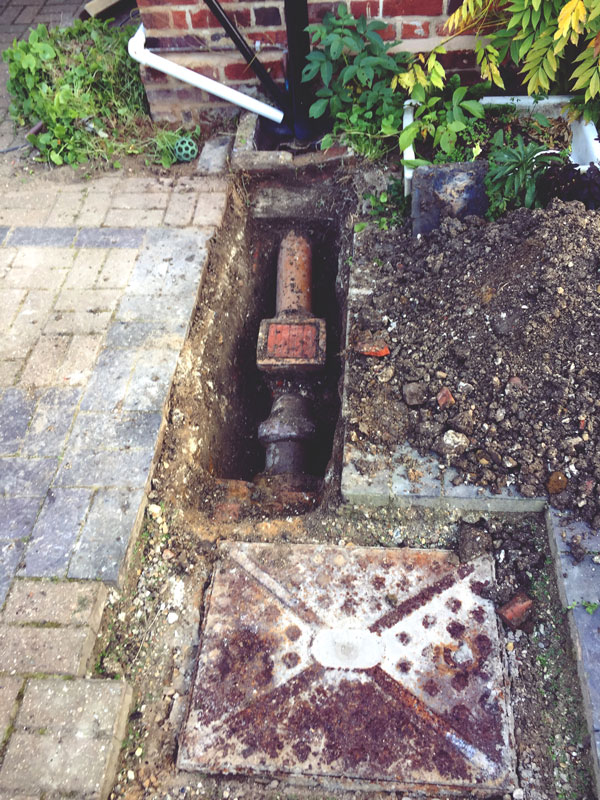 There can be a number of signs that show your drains are in need of cleaning.
If you are noticing that water is taking longer to drain in your shower or sink, it could be a sign your drain needs maintenance.
Foul smells and water backing up into your bathroom facilities, can also be an unsanitary sign that cleaning is needed.
Cleaning drains regularly means you can rest assure you and your family won't be facing any nasty and unhygienic issues anytime soon.
Our Drain Cleaning and Unblocking services throughout Enfield include:
• Blocked Toilets
• Blocked Baths
• Blocked Drains
• Blocked Sinks
• Stack Pipes
• Drain Jetting
• Blocked Showers
• Bath Basins
• Blocked Gulleys
• Main Drains
• Manholes
• CCTV Drain Surveys
CALL US 24HRS ON ☎ 0203 633 3897
Expert Methods
Our blocked drain clearance solutions use nothing but the latest technology to solve the problem.
With high pressure water jets, we work to the highest standard on every job undertaken, leaving you satisfied that you won't be facing any drainage issues anytime soon.
Be sure to get in touch with a drain clearance expert today, to chat to somebody that knows how to solve your drain problems.
Contact us for drain clearance and unblocking in Enfield to find out how we can help – ☎ 0203 633 3897
Quick Clear Drainage are proud to receive:
4.96/5 ★★★★★ rating based on 64 reviews from our customers on value and quality for our drain cleaning and unblocking services.
popular searches: manholes blocked, unblock manholes, manhole overflowing, unblock toilet, unclog a drain, unblock pipe, blocked toilet, blocked sink, blocked bath, clogged drain, Unclog drain, drain cleaning service, drain clearance in Enfield, drain unblocking in Enfield, blocked drains Enfield, drain clearance Enfield, drain unblock in Enfield, blocked drain Enfield