Quick Clear Drainage operates throughout Watford - fixing your blocked drains anytime, any day.
From clearance: we'll clear your blocked drains in Watford from £60.
It's in the name: Quick Clear Drainage acts quickly; offering blocked drain solutions for all properties throughout Watford.
We're on-call 24-hours a day, 365 days a year.
We specialise in emergency call-outs, serving both domestic and commercial properties.
Text us for a FAST quote 07515 938270
Blocked drains are an emergency situation. We guarantee a rapid response: whether it's just unblocking a sink or toilet; or dealing with an overflowing, blocked drain outside of your home, spilling waste.
We use state-of-the-art clearance techniques with professional tools that help us combat any problem in no time - no blocked drain has ever beaten us yet.
With CCTV survey equipment, high-pressure jetters, and high-spec rotary machines we'll sort your blocked drain in Watford without fuss, stress, or panic.
Text us now for a FAST quote on 07515 938270
Or call us on 0203 633 3897 - we're on call 24-hours a day
Blocked drain in Watford? Don't panic. Quick Clear Drainage has it covered.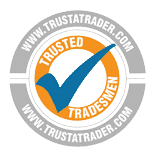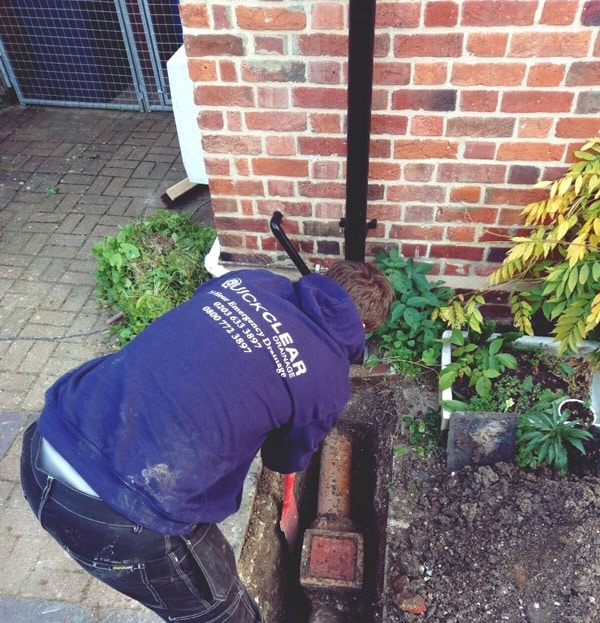 Customer Reviews in Watford
When Sophie called Josh at Quick Clear Drainage, she was at the end of her tether. The drain smell in her downstairs loo had become unbearable after her home on Grosvenor Road had been renovated by a local building company.
Sophie had hoped that her investment would increase the value of the home that she was hoping to sell for a considerable profit, but every viewer had commented on the unpleasant smell wafting from the downstairs loo, which had become progressively worse over the last couple of months.
After trying chemical drain cleaners, air fresheners, constant bleaching, and every other trick she'd found on the internet, she gave up trying and decided to bite the bullet - it was time to get a local plumber to fix the problem. However, she found that everyone she contacted was either way too pricey, or unavailable.
When Sophie texted Josh, he got back to her straight away. They booked an appointment for the following morning, and she hoped that this would be the end of her strife.
Josh arrived the next morning - and realised that he'd done a couple of jobs on Grosvenor Road in the past. And they'd all had the same problem. He remembered that on the other occasions it had been a simple case of blocked ventilation to the drainage system and he suspected that this might be the case for Sophie.
As he entered the property, he could smell it - a strong sewage smell coming from the bathroom next to the front door. Sophie was upset and stressed, and Josh put her mind at rest straight away, reassuring her that this unlikely to be a drama.
He entered the bathroom and, sure enough, the stench was rising from a fault air inlet valve - overpowering and unpleasant.
Josh immediately set to work to clear the pipes of caked scum to make sure that when he left at the end of this job, not only would the room smell of roses (or, at least, no longer of sewage!) but water would flow down the waste pipes as quickly and efficiently as possible.
Within a couple of hours, Sophie had a downstairs loo that no longer reeked of sewage and pipes that flow like new.
Sophie said:
"I would like to take this opportunity to say thank you to Quick Clear Drainage. The service I received was outstanding. The gentleman was punctual, professional, efficient and, best of all, provided a fantastic job at a very reasonable price.
I would not hesitate to recommend this company to anyone.
He even took the time to investigate options for me to consider in the future. I could not have asked for more. Thank you."
"Sorted my problem quickly and efficiently." - Caroline P
"They are professional, talented and honest. As someone who knows nothing about drainage, they explained everything clearly and then solved the problems I had. Could not recommend them more highly." - James O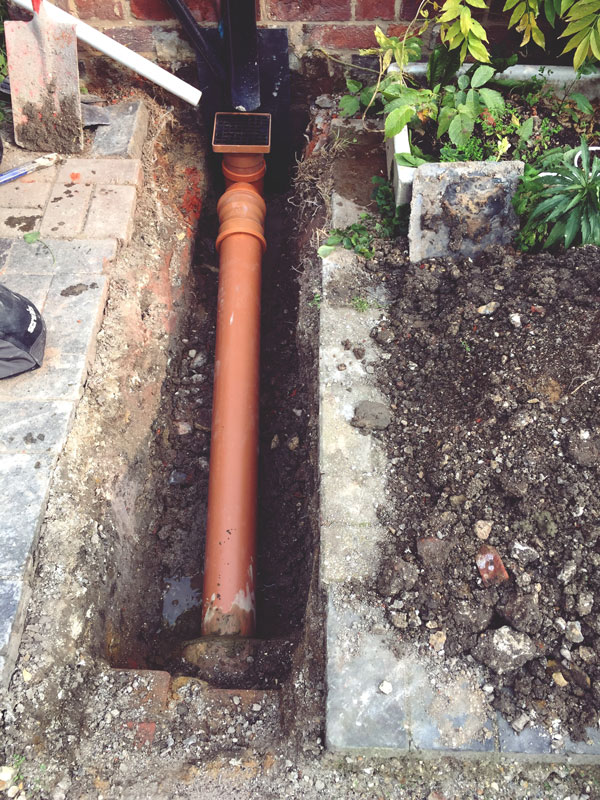 Should I contact Watford Council about my blocked drain?
Watford Council won't clear blocked drains within the boundaries of your property.
If you're experiencing problems with drainage, such as bad smells and slow-draining plugholes and toilets, ask your neighbours if they're experiencing similar issues. Drainage issues affecting more than one house could be a problem with the sewage system, which is the responsibility of Thames Water to resolve.
If the problem seems to be affecting just your individual property, then the most likely cause is a local blockage within the boundaries of your home.
Where are the boundaries of my home?
Your home border is usually demarcated by the fence or wall surrounding the front and the back gardens (if you have them).
If you have access to the deeds of your property, these will confirm the legal boundaries of your home.
What is the responsibility of Watford council?
Watford Council is responsible for maintaining the drainage in the streets.
They should maintain the ditches and pipes alongside the road, as well as the road drains or gullies that help to drain excess water from the road surface.
Flooding as a result of excessive rainfall and inadequate road drainage is the council's responsibility to address.
If you're unsure where the drainage problem originates, you could contact the council to ask advice.
Who is responsible for the sewage system in Watford
Thames Water manages Watford's sewage network. They are responsible for clearing blocked sewers used by more than one property.
Give us a call on 07515 938270.
What will Thames Water do?
Thames Water will fix leaking or burst mains pipes on public roads, but they won't address blockages within the boundaries of a property.
It may be necessary to check the deeds of your building's boundaries, but it's usually the footprint of the house, including front- and back yards or gardens, up to the fence or wall.
Your boundary could include shared driveways, covered walkways or gunnels between homes.
Text us for a FAST quote 07515 938270
I rent my home in Watford. Who will clear a blocked drain?
A blocked drain in a rented property is usually the responsibility of your landlord,  property agent or Housing Association to clear.
However:
It depends upon the cause of the blockage.
Don't dispose of unflushable items down the plughole or the toilet. The majority of wet-wipes, for example, are not flushable and can block your drains.
What you shouldn't flush down the toilet
You'll be surprised by the items that you should never flush down the toilet.
These include:
Kleenex, or similar tissues
Paper towels
Tissue paper
These products are designed to hold their form when wet. They won't break down in the sewer quickly enough and can cause a blockage - unlike toilet tissue.
Other items to avoid flushing are:
Wet wipes
Condoms
Cotton balls & swabs
Prescription medication
Cigarette butts
Sticking plasters
Dental floss
Cat litter
Disposable nappies
If the cause of your blockage was preventable, it could be your responsibility to get it cleared.
Find Us
Text us for a FAST quote on 07515 938270
Or call us on 0203 633 3897 - we're on call 24-hours a day